Explore the many surrounding attractions the Greater Hamilton region has to offer.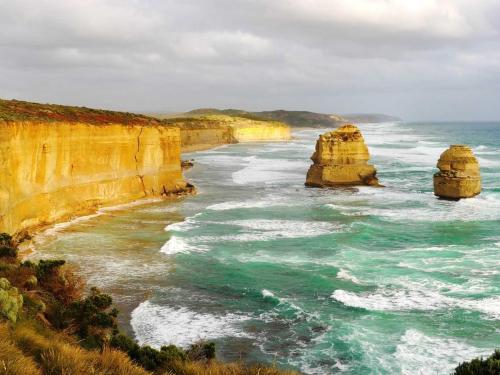 The Great Ocean Road

Boomers Guest House
is located between The Great Ocean Road and the Grampians. We are the perfect stop over or base to explore this beautiful part of Australia.
On your way here be sure to take in the
12 Apostles. 
Click here for more info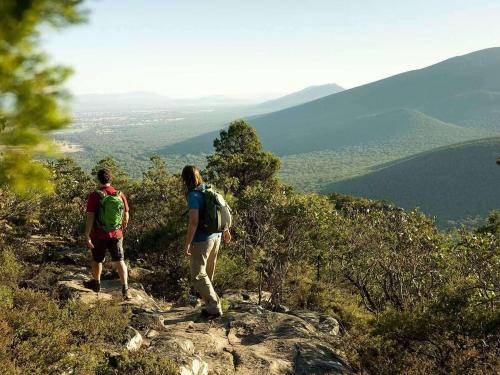 Mt Sturgeon Walk
Suitable for energetic and fit walkers, this hike rewards you with panoramic views of the surrounding ranges and volcanic plains.
Click here for more info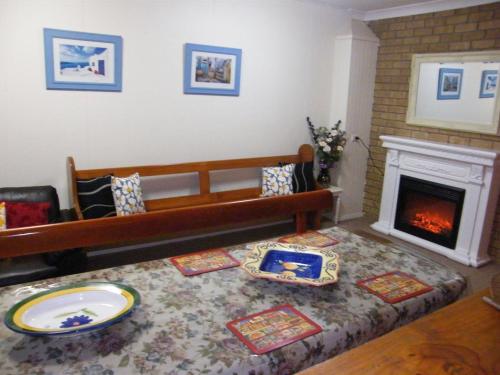 BRAMBUK National Park & Cultural Centre
The Grampians National Park has spectacular wildlife, rugged moutains, and Aboriginal rock art sites.

Visit the Brambuk Cultural Centre to discover and learn about the parks history and culture.

Click here for more info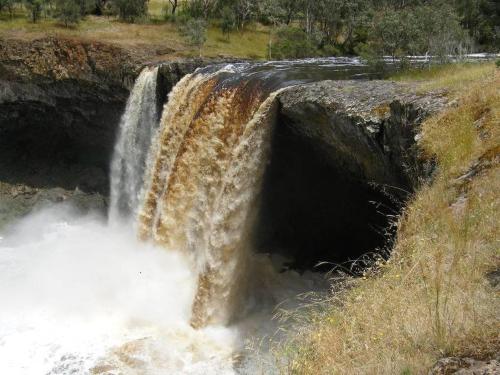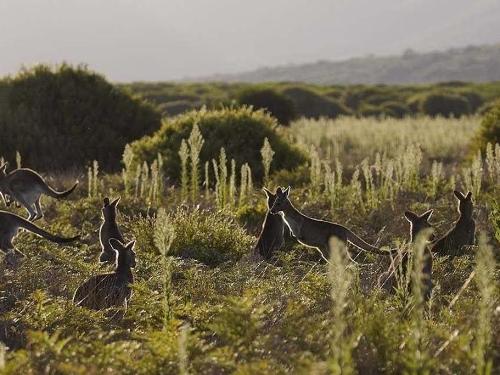 Wildlife Spotting

Within the Grampians theres a chance you will encounter kangaroos, echidnas, emus, wallabies as well as flocks of different bird species - all unconcerned about passers by.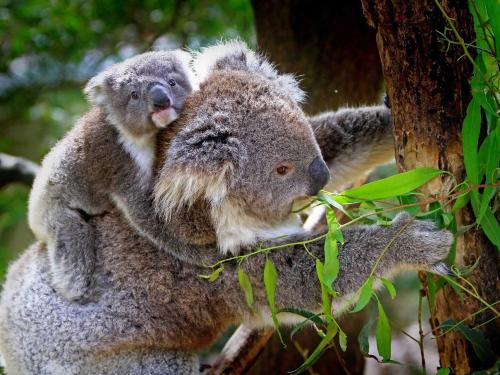 Koalas in Victoria
Victoria as a state has the largest population of Koalas. 
Prime spotting territory is the journey along the Great Ocean Road.
Alternatively for a guaranteed sighting and  to get up close and personal with them,
Tower Hill Wildlife Reserve
is the ideal place.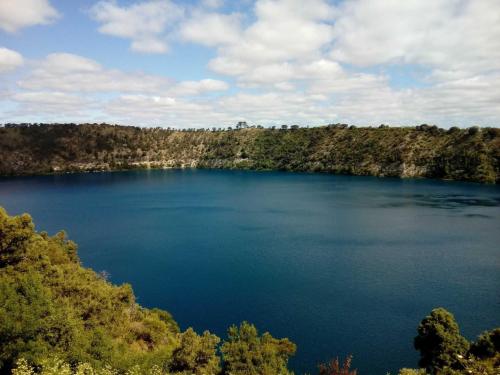 Blue Lake Plenty Gorge
Blue Lake is one of the most-visited tourist spots in Mount Gambier and considered to be the gem of Mount Gambiers attractions.
Its breathtaking sights attract thousands of visitors a year. Nestled on a gorgeous volcanic landscape, the Blue Lake inhabits on one of the extinct volcanic craters of Mount Gambier.
Click here for more info